as an artist development and live event company, we offer a range of services to meet all of your possible needs.
Engineering, the process of actually recording an artist, is arguably one of the most important aspects of taking a song and turning it into a tangible, physical product. Our head engineer, Rob Wilson, has spent years refining his craft with hundreds of hours of studio time under his belt, working out of multiple different studios. Rob has recorded a multitude of varying acts including: Justin Hill, The MessAround, Joe Bass, Survivorman Les Stroud, Peirson Ross (W/ Les Stroud) to name a few… He has also assisted on the recordings of many different artists including: Bahamas, Brass Transit, Jazz FM Youth Big Band FT. Guido Basso, etc.
To put it simply, the producer is the project manager for the recording, mixing, mastering, and sometimes even the actual writing process. The producer usually has an overall vision for the sound and goals of the project, and brings a unique outside perspective to inspire, assist, and to guide the artist. In many cases the producer is also the engineer, but there are also situations in which the producer will choose a specific engineer to work with due to their experience in a certain genre, or rapport with the artist.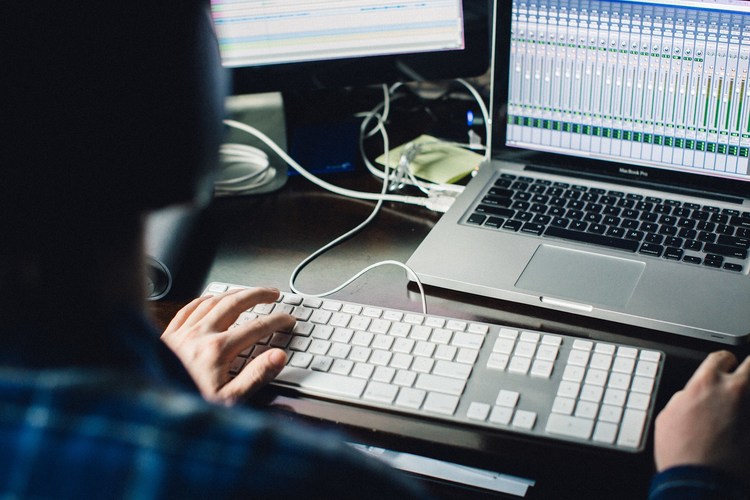 EDITING, MIXING, MASTERING, & PUBLISHING
After a song has been recorded, there is an extensive amount of work left to be done. The first step being editing - this involves working alongside the artist and producer, going through each individual track and deciding which tracks will be put into the mix, putting everything together (comping), and cleaning it all up. After this, the song must be mixed using outboard gear, plugins, or a mix of both.

The goal is to creative a unique and exciting aural experience that suits both the artist and producer's expectations, and is of course enjoyable for the listener. After the mix has been finalized, it is sent off to mastering which is the final step before printing and distribution. Mastering is said to be the most important step by many. Once mastered the project is ready to be printed onto CD or vinyl, or to be distributed online to all the streaming services.
The artist manager is one of the most important people in an artists career. The artist manager takes on multiple different responsibilities such as: booking the artist gigs and shows that best suit them, being a representative on the artists behalf to media, labels and others who wish to contact the artist, as well as assuring that any and all offers and dealings that involve the artist are in their best interest.

The manager uses their experience gained working within the music industry to guide the artists and ensure that all decisions made are in their favour.